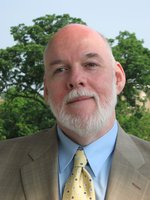 Richard Glover Phillips
Richard Glover Phillips, 69, of North Utica passed away unexpectedly on Wednesday, August 7, 2019.
Richard was born in Utica on August 7, 1950, a son of Emmit and Mary Rose (Glover) Phillips. He was a 1968 graduate of Utica Free Academy and pursued psychology and film studies at Mohawk Valley Community College. Richard served in the Army from 1972 – 1974. For many years until his retirement he was employed with the US Postal Service. He was of the Catholic faith. Richard was an art house film and music enthusiast. Within the past month he had been to a Rolling Stones concert in Maryland and this year alone had traveled to see Bruce Springsteen in New York City, the Eagles, and Elton John. He adored the Beatles, Elvis Costello, and rock music from many generations but particularly the 60's.
Richard is survived by nieces and nephew, Nina Gallauresi, Elizabeth Gallauresi, and Alan Gallauresi, whom he resided with in their youth and helped to raise, two great nieces, Vivien, age 8 and Elise Gallauresi, age 4, whom he visited every birthday and holiday. He remained very close with his best friend from high school, Andi Caldwell. Richard was also very close to his "adopted family" Jed, Tess, Leslie and Brian Silverman.
Richard was predeceased by his beloved sister, Ann Gallauresi, his mother, Mary Rose Phillips and his brother, Robert Phillips.
Calling hours for Mr. Phillips will be held on Saturday, August 17, 2019 from 12:00 – 2:00 at the Heintz Funeral Home, 408 Herkimer Rd., Utica with a service to be held at 2:00.