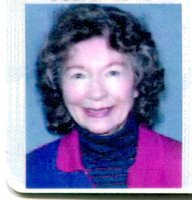 Alma A. Freitas
1
Alma A. Freitas, 106, of Utica, N. Y. passed away November 4, 2019 at St. Elizabeth's Medical Center.
She was born April 25, 1913 in Stetsonville, Wisconsin, the third child of eleven children of the late Herman and Susie Adams Karlman and was educated in Madison, N. Y. schools. Alma graduated from Madison Central School where she was honored as the top student in her sophomore year and received an award in Latin. She also played basketball in all four years of high school and received an award for good sportsmanship. In 1940 she moved to Rome, N. Y. where she worked at the Rome Air Base. She moved to Utica, N. Y. in 1948 and continued working at the Rome Air Base in the Personnel Office. On May 20, 1950 she married Francis John Freitas, Sr. at St. Francis de Sales Church, Utica, and had a blessed union for 60 years. Her husband passed away August 27, 2010.
Alma was a prayerful, God loving woman and a member of St. Francis de Sales Church and its Altar Rosary Society. She was also a member of St. Joseph & St. Patrick Church and The Christ Child Society.
Alma loved all that she did in life and considered every day a gift from God. She was very devoted to her family and enjoyed sewing, cooking, baking and family celebrations and did a wonderful job with everything.
Alma's funeral Mass of Christian Burial will be celebrated at the convenience of her family. Burial will be in Mt. Olivet Cemetery in Whitesboro. There are no calling hours.
The family wishes to extend a special thanks to Rev. Richard Dellos, Rev. Ralph Fraats, Betty Brown, Sharon Frederich, home care agencies, US Care, Guardian Angels and Caregivers, for the wonderful care they gave and for their kindness.
Please omit flowers and kindly consider a memorial donation in Alma's memory to Eternal Work Television Network (EWTN), 5817 Old Leeds Road, Irondale, AL 35210-2164. Mass cards would be most appreciated.