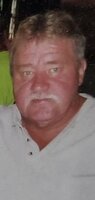 Henry M. "Hank" Skutnik
Mr. Henry "Hank" M. Skutnik, 68, of Utica, passed away on Sunday, March 20, 2022 at St. Elizabeth Medical Center in Utica.
Henry was born in Utica, on October 1, 1953, the son of Marijan and Mary (Gromadska) Skutnik and received his education in Utica schools. On March 18, 1978, Henry was united in marriage with Ruth E. Marsden, a loving and devoted union of 44 years. At one time, Hank was employed with Utica Boilers, and for nineteen years, with St. Luke's Memorial Hospital in New Hartford. Hank enjoyed scratch off lottery tickets and his greatest joy was spending time with his cherished grandchildren, especially the joy he brought them when he dressed up as Santa Clause.
Mr. Skutnik is survived by his beloved wife, Ruth; three children whom he loved dearly, Jason Skutnik and his wife, Jessica of New Hartford, Salina Skutnik-Rivera of Utica and Corey Skutnik and Sara Stanistreet of Utica; 11 cherished grandchildren, Autumn, Kristin, Camerin, Karina, Jenna, Norah, Jayden, Cailee, Corey, Jr, Joshua and Janae; a special niece, Deborah Barnard, as well as several additional nieces, nephews and great nieces and nephews. He was predeceased by his parents, Marijan and Mary; two brothers, Benny Skutnik and Frank Skutnik and three sisters, Charlotte Feigenbaum, Irene Jaccopelle and Diane Griffith.
Visitation for family and friends is Friday, March 25, 2022 from 4:00-6:00 p.m. at the Heintz Funeral Home, 408 Herkimer Rd., N. Utica. A gathering, to celebrate Hank's life, will follow from 6:00 p.m. until 10:00 p.m. at American Legion Utica Post 229, 409 Herkimer Rd., N. Utica. He will be laid to rest with his parents in St. Joseph Cemetery in Yorkville. In lieu of flowers, please consider making a contribution to Hank's GoFundMe page by clicking here.