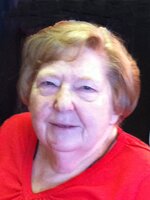 Doris H. Millet
Doris H. Millet, 86, a resident of Colonial Park Rehabilitation and Nursing Center in Rome, passed away on Tuesday, March 29, 2022 at the nursing home.
Doris was born in Utica, on April 16, 1935, the daughter of Irving Deland and Winifred (Webb) Hall. She was raised and educated in Utica and earned her master's degree from the University of Central Florida. For many years, Doris was employed with Lockheed Martin in Orlando, FL. She was an avid reader, and parishioner of the former Sacred Heart Church in Utica.
Ms. Millet is survived by two brothers and one sister-in-law, James Irving Hall of Utica and Jon and Rosemary Valente of Rome; three step-grandchildren, Joshua Ferguson, Ryan Ferguson and Christine Ferguson, as well as many special nieces and nephews. She was predeceased by her step-daughter, Kathalin (Millet) Ferguson.
Relatives and friends are respectfully invited to Doris' memorial mass of Christian burial on Wednesday, April 6, 2022 at 11:00 a.m. at Mary, Mother of Our Savior Parish, Our Lady of Lourdes Campus, 2222 Genesee St., Utica. She will be laid to rest in Calvary Cemetery in Utica.