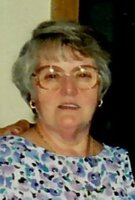 Emma (Jane) Collea
Emma (Jane) Collea of Utica was called to the Lord on Tuesday, April 5th, 2022.
Emma was born on September 30th, 1940, in Cold Brook, NY. She is the daughter of late Dwayne and Alice Kane Wheeler.
She was preceded in death by an infant son Charles, her sister Carol Taylor, brothers Robert Wheeler, Thomas Christman, William Wheeler and daughter-in-law Gail Collea.
Emma had a very special bond with her sister Carol. In fact, Carol donated a kidney to Emma 50 years ago. Without Carol's gracious and selfless act Emma would have not lived as long as she had.
She is survived by her daughters Susan (Patrick) Hogan and Linda (David) Fallati and sons Jerry Jr. and Michael (Jennifer) Collea with whom she shared with Jerome Collea Sr. She also leaves behind her partner Anthony Benzo, her brother David Wheeler and her grandchildren, Steven Collea, Shelby Hogan, Kathleen Hogan, Victoria Hogan, Allison (Michael) Fanelli, Jennifer (Peter) Duniec, Michelle (Chad) Ciallelo, Caroline and Michael Collea; and her great-grandchildren, Tanner, Tyler, Mikaela, Ava and Michael.
Calling hours will be 9:00 A.M – 10:00 A.M on Saturday, April 9th followed by funeral service at Heintz Funeral Home, 408 Herkimer Rd, Utica, NY 13502.
Emma's family would like to thank the staff at Masonic Care Community in the Westchester Unit, especially Sheila Collea, for the compassion and support through this very difficult time.
Those wishing to remember Emma in a special way may consider a donation to Masonic Care Community; by phone 315-798-4768 or by mail by sending your donation to MCC, 2150 Bleeker Street, Utica, NY 13501.