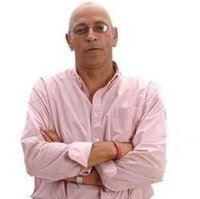 Darrell H Freeman
Darrell Henry Freeman (Rucker), 65, of Lakeland, FL, formerly of Utica, NY, passed away unexpectedly on Saturday, September 3, 2022 at Lakeland Regional Health Medical Center in Florida.
Darrell was born in Utica, on November 15, 1956, the son of Joseph and Betty (Greene) Rucker and adopted son of Horace and Ruth Freeman. He was raised in Utica and attended Utica schools. At one time, Darrell was employed with Bernie Bus Company, as well as various other local businesses in Utica, before moving to Florida in November of 2015. Darrell enjoyed playing darts, watching horror movies, cookouts and fishing. He also enjoyed gardening, and decorating, especially at Christmas time, as that was his favorite holiday. Darrell was a member of the Fraternal Order of Eagles, Chapter 4399 in Florida, VFW Post 4283 in Dade City, FL, a Polk County Special Deputy for the Election Office from 2016-2022, and an active volunteer at flea markets and auction houses in Florida. He especially loved his grandchildren who were the joy of his life.
Darrell is survived by his daughters, Darryl Freeman, Danielle Freeman, Tiffany Freeman, Lanette Freeman, Nichole Keem, Brittney Gee, Gwendolyn Freeman and Jessica Freeman; sons, Dayne Moyer, Dustin Freeman and Corey; sisters, Benita Rucker, Dawn Winston and her husband, Jim and Susan Greene Bynum, as well as 17 grandchildren, numerous extended members of the Rucker family and many dear friends. He was predeceased by his sisters, Carrie Rucker, Sharon Chastine and Gwendolyn Harper.
Visitation for family and friends is Friday, September 16, 2022 from 10:00 a.m. until 12:00 noon at the Heintz Funeral Home, 1517 Whitesboro St., Utica, followed by a service at 12:00 noon at the conclusion of visitation. He will be laid to rest in New Forest Cemetery, Oneida St. Utica, NY.