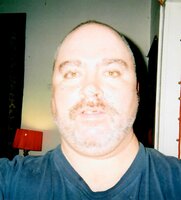 David A. Litts
Mr. David A. Litts, 61, of Utica, passed away unexpectedly on Monday, September 12, 2022 at St. Elizabeth Medical Center in Utica.
David was born in Binghamton, NY, on October 11, 1960, the son of Calvin and Alana (Zindel) Litts. After graduating from high school, David enlisted and proudly served in the United States Marine Corps. On March 17, 2008, David was united in Marriage with Candace K. Peckham. David enjoyed fishing, painting, music, and he was of the Catholic faith.
David is survived by his beloved wife, Candace; son, Christopher I. Litts of Utica; two sisters, Elizabeth, and Suzanne; mother-in-law, Cindy Schrader; brother-in-law, Jesse Peckham and nephew, Jesse Peckham, Jr., as well as additional nieces and nephews and many dear friends.
Visitation for family and friends is (Date) from (time) at the Heintz Funeral Home, 1517 Whitesboro St., Utica, followed by a prayer and time for family and friends to remember David with heartfelt stories.