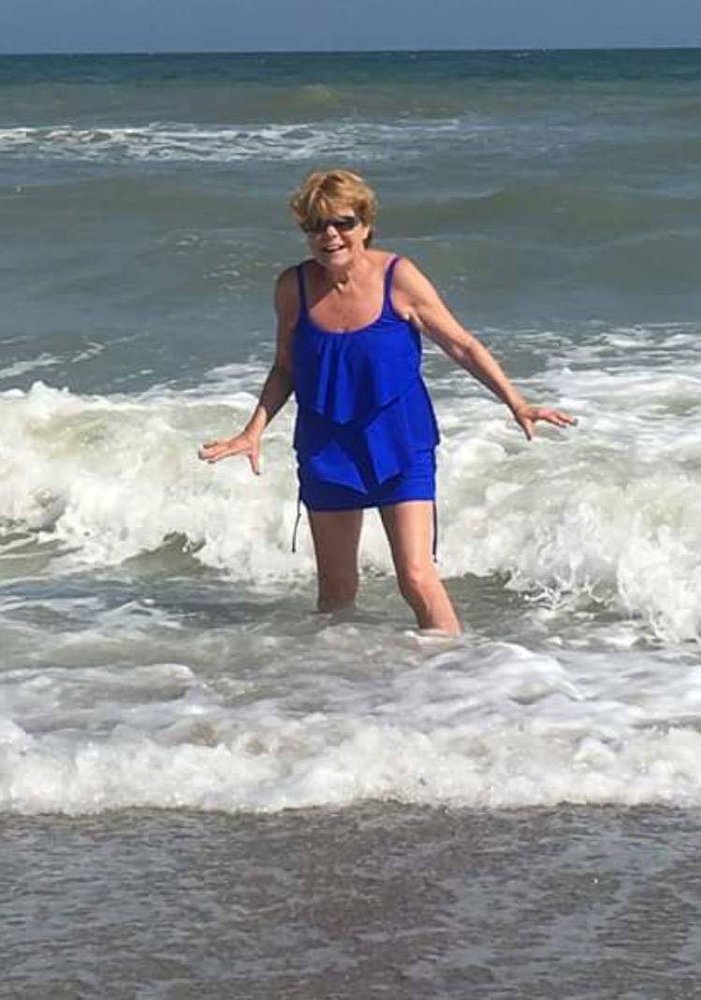 Obituary of Kathleen S. Edwards Cirasuolo
On Friday, April 23, 2021, I passed away at the young age of 72, in my husband's loving arms. I was born in Utica, on September 7, 1948, daughter of Stewart and Marjorie (Bielby) Edwards. I graduated from New York Mills Jr. Sr. High School in 1966. On May 4, 1968, I married the love of my life, Michael A. Cirasuolo Sr. at St. Mary's Church in New York Mills. We celebrated our 52nd anniversary this past year. We've been lifelong residents of Yorkville for the last 47 years. I was a stay-at-home Mom until both of our kids went to school. My career in accounting began at Chicago Pneumatic Tool Company in 1968, then to Empire Utility Construction, Brown Brothers Hotel-Motel supply and then to The Hartford in 1976. I retired from The Hartford in 2001 after 25 years of service in the Accounting Department. Our summer, from May 1st - November 1st were spent at Sandy Point Private Club (SPPC) on Fish Creek in Vienna, NY for the last 40 years. We couldn't wait to get there in May, and once we were there, we never wanted to leave, not even when the snow was falling. I am survived by my husband, Michael A. Cirasuolo Sr., our children Michael A. Jr., and his wife Roxanne of Marcy. My best friend and daughter Christina M. and her husband John Trzepacz of New Hartford. Our cherished grandchildren, Danae' Donatello and Christian Scherm of NJ, Ryan P. Harvey and Lexus Morris of Marcy, NY. Mark A. Cirasuolo, U.S. Army Fort Stewart, GA, Michael A. Cirasuolo lll of Marcy, NY and Morrisville State College. Gianna Cirasuolo of Marcy, NY and Utica College and Tanner Trzepacz of NC. I am also survived by four sisters, Dianne and Frank Hester Jr., of Alba, TX, Donna Edwards and Larry VanSlyke of FL, Deborah Edwards of Seneca Falls, NY, Suzanne and Steve Foster of Utica, Sisters-in-law, Mary Lou Allard of Powell, Ohio, Mary Gressler of Dolgeville, NY. My niece and nephews, Debbie and Jimmy Onate, Peter and Shawna Allard, Mark and Gisella Allard, Frank and Shannon Hester, Wayne Hester, Timothy Hester, Jr. and Christopher and Kellie Edwards. My special cousins Gary and Lil Cirasuolo, Marlene and Joe Bellino, Joey Cirasuolo, Mary Kris, Stephen, Dougie, Bailey, Lucas and Gertie Smith, as well as many aunts, uncles and cousins. I will leave my very special family of camp friends; Hen and Joe Dote, Lori and Ken Griffin, Donna and Chuck Sergott, Jenny and Mike Kieffer and Trish and Mike Lowery. My Sister and l, Dee (Dianne) looked forward to our sister vacation every year. Every other year she would come home to New York for a couple weeks and spend it at camp. The opposite years, we traveled to Cocoa Beach, FL Galveston lsland, TX, Okalusa lsland, FL and most recently to Cancun, Mexico. This year's destination should have been Niagara Falls, Canada and New York. Dee and Deb, I hope you get there this year. I am predeceased by my parents Stewart and Marjorie Edwards, step-father Frank Hester, brother Timothy Hester, my in laws Michael and Norma Cirasuolo and brother-in-law Peter Allard. We will be forever grateful to Dr. Chris Paulino of Upstate/Crouse Hospitals, Dr. S. Hahn and his awesome staff and Dr. S Benjamin of Upstate Cancer Center in Syracuse, NY. Also, my extended family of doctors and staff at Cleveland Clinic, Cleveland, Ohio; Dr. Michael Fritz, Dr. Brian Burkey, Dr. Neil Woody, Dr. Adelstein and Hope Lodge, Cleveland Heights, OH. A very special thank you to my Hospice and Palliative Care nurse, Karen Puckey A memorial service to celebrate my life will be held and announced at a later date. I will love you all forever.
To plant a tree in memory of Kathleen Cirasuolo, please visit Tribute Store
Services for Kathleen Cirasuolo
There are no events scheduled. You can still show your support by planting a tree in memory of Kathleen Cirasuolo.
Visit the Tribute Store
Share Your Memory of
Kathleen