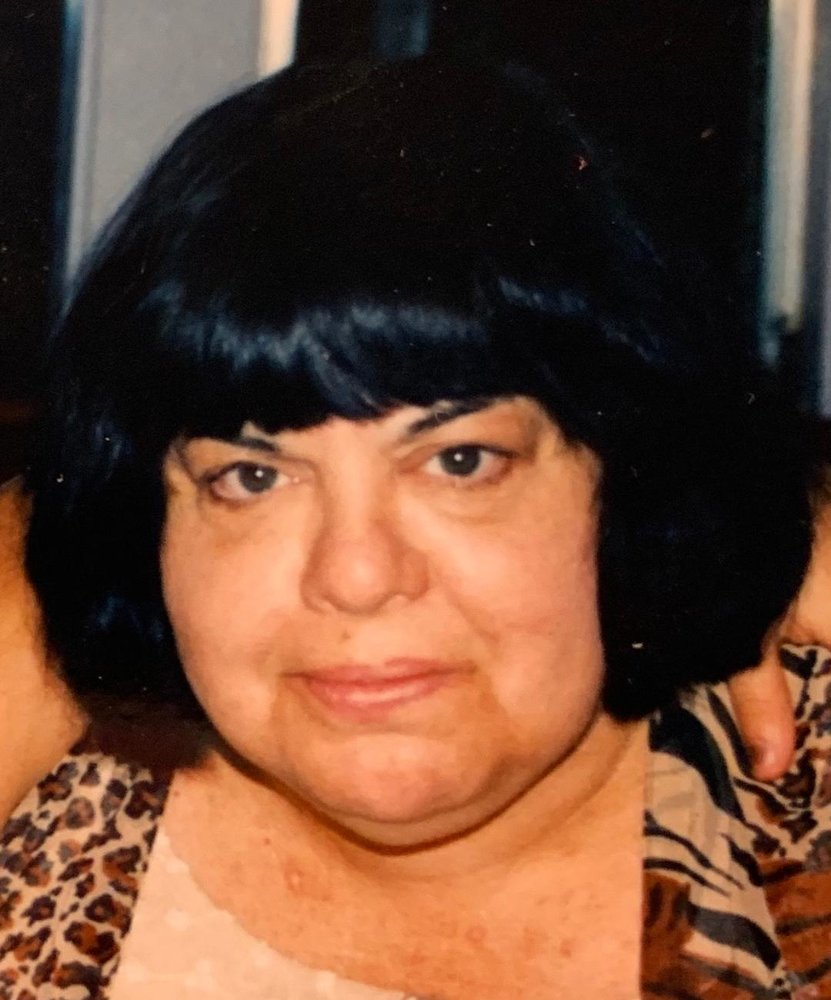 Obituary of Meredith Salisbury
1
Meredith "Mernie" Salisbury, 77, passed away on Sunday, November 10, 2019.
Meredith was born in Canajoharie, NY on June 6, 1942, a daughter of Raymond and Rose (Schafer) Barber. At St. Patrick's Church, Utica on September 7, 1963, she was united in marriage to Edward A. Salisbury. Meredith served as a committeeman for the Conservative Party, was a past president of the Utica Charter Committee and a former editor of Vox Populi. Meredith was extremely proud to be a published poet in Ampersand.
Meredith was a devoted daughter and sister. She was the oldest of ten and she made sure to be a source of guidance for her siblings. She was a caretaker for her mom and they shared a bond that was admirable. Meredith and Edward were married for 56 years. They met at the Anchor Inn and enjoyed politics, baseball, music, movies but especially their love of family. Although they could "banter" about the cost of a postage stamp – they were never unsure about raising their children, grandchildren and great grandchild to be kind and respectful. Eddie was Mernie's #1 champion and was self-less with his dedication and patience. He never gave up on her.
Meredith was an unconventional mother and grandmother. She was our counselor and listening ear – no matter the time. She was generous with her giving - whether her time, advice, wisdom, and always made sure we had "walking around money". She made us feel empowered – like we could do anything and break glass ceilings. She raised strong women and loved us without complaint.
Meredith loved music – everyone from Sinatra to Amy Winehouse. She loved books – the house was full of them. She loved movies – The Wizard of OZ, Meet Me In St. Louis and passed the tradition down to her great great Christopher. She loved the NY Yankees and made sure her bubblegum was lined up for each game. She could talk sport stats with the best of them and enjoyed talking with her son-in-law Gary.
Meredith was a life long learner and had an open mind to new thoughts. She obtained a BA degree from Utica College of Syracuse University in 1999 "just to prove I can". She was a published poet and her writings will live on.
Meredith was a conversationalist, - she loved a debate. The kitchen table was the place for coffee and a long talk. She made the holidays especially Thanksgiving and Christmas magical – she could have opened a Michael's with her many decorations – especially Nutcrackers. Our home was always a place to gather for refuge or get togethers – but when she said "kitchen closed" you had to go.
Meredith's health – related challenges began in childhood but she was born a fighter. She pushed through pain with courage and humor and on occasion a few choice words.
To remember Meredith's spirit – please celebrate her in your own way – light a candle, watch a favorite movie, vote (for a female even better), be kind to one another, help someone who is struggling, or give to a charity. Enjoy the good life to carry the torch.
Heartfelt thanks to the staff at Lutheran Care and to Ariana Giruzzi - Lupo at St. Elizabeth's.
Meredith is survived by her husband, Edward, two daughters, Meredith C. Salisbury, Utica and Stacey S. Mundschenk and husband, Gary, Utica, two granddaughters, Alison F. Mundschenk and fiancée, Ryan Watson, and Olivia C. Mundschenk, a great grandson, Christopher M. (Biddy) Caban, Jr., and four brothers, Raymond Barber, PA, Robert Barber, AK, Richard Barber, Syracuse and Gene Barber and wife, Michele, Yorkville.
Meredith was predeceased by a sister, Ruth Glatt and four brothers, Roy, Paul, Peter and William Barber.
Mrs. Salisbury's funeral will be held on Thursday, November 14, 2019 at 1:00 from the Heintz Funeral Home, 1517 Whitesboro St., Utica. Calling hours at the funeral home are Thursday morning from 11:00 – 1:00. Those so wishing may make donations to the Myasthenia Gravis Foundation in Meredith's memory.
To plant a tree in memory of Meredith Salisbury, please visit Tribute Store
Calling Hours
11:00 am - 1:00 pm
Thursday, November 14, 2019
Heintz Funeral Home
1517 Whitesboro St.
Utica, New York, United States
Funeral Service
1:00 pm
Thursday, November 14, 2019
Heintz Funeral Home
1517 Whitesboro St.
Utica, New York, United States
Donations
Donations in Meredith's memory may be made to; Myasthenia Gravis Foundation, 355 Lexington Ave., 15th Floor, New York, NY 10017
Share Your Memory of
Meredith