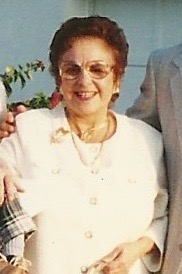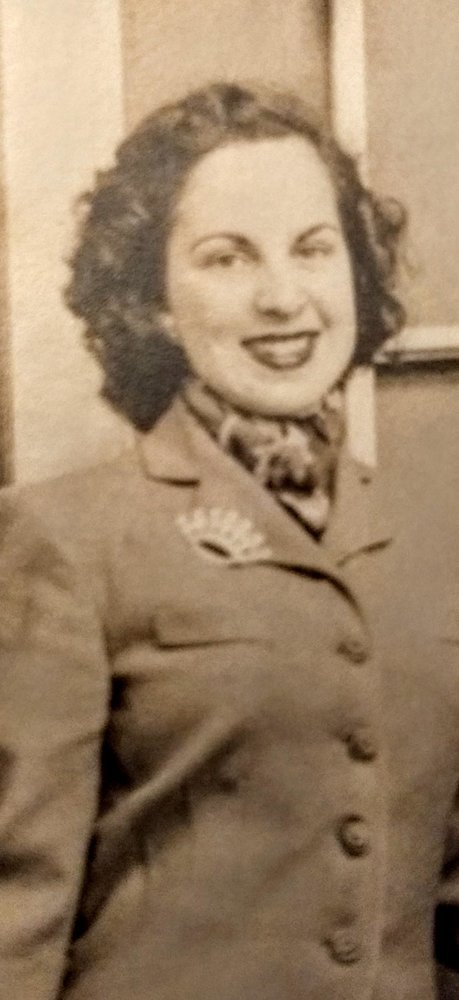 Obituary of Theresa M. Pernice
1
On December 9, 2019 after our brother, Dutch, kissed her on the cheek, she took her final breath and passed, with grace.
Theresa was born Teresia Magdelena on September 9, 1924 in Cuyahoga Falls, Ohio, the daughter of the late Antonio and Clementina Moretta. The family returned in to Utica to be nearer to family, where Theresa and her siblings were educated in local schools. On January 31, 1949 Theresa was betrothed in holy matrimony to (Dominick) Fred Pernice. Fred and Theresa were known as successful restaurateurs, who owned the Marcy Tavern, and managed the Valley View Inn in Utica prior to retiring to Fort Lauderdale, Florida. After retirement, the couple returned to Utica each summer for visits with family, and Theresa continued to enjoy working at weddings and events at the Twin Ponds Country Club and Harts Hill Inn. As a local employer, Theresa mentored dozens of employees willing to work hard and learn the business. The couple traveled to New York City and other popular east coast venues for food and beverage industry shows through the 1940's- 1960's.
While living in Ft. Lauderdale, Theresa and Fred continued to golf and make friends, and Theresa was active in several golf leagues. They enjoyed hosting relatives and friends at their home, with Theresa preparing her signature dish – fresh shrimp cocktail from local shrimp.
After losing sight in one eye at the age of 79, Theresa moved to Fort Bragg, California to live with her niece Donna Schuler and her husband Chris Thomas, and their young family in their newly built home. She was their kitchen angel, who enjoyed sharing her favorite recipes, including Manhattans. She continued to enjoy fine dining and a good cocktail. She only had a kind word to say of others, even with teenagers in the home.
At the age of 89, she became nostalgic for family and Utica, and and decided to return to her origins, where she deepened her relationships with her nieces and nephews.
After a decline in health required her to leave her quaint apartment in Utica, she made her home at the Charles Sitrin Home in New Hartford New York, where she continued to share her smile, grace, and optimism, and form new friendships. The family is grateful to the caregivers and staff at the home for the family atmosphere, humor, and personal care that made Theresa feel safe and cared for.
Theresa is survived by her nieces and nephews and their families. Karen(Schuler) and Bernard Mucitelli, Albert and Diane Schuler, Valerie (Schuler) and Michael Witte, Donna Schuler and Chris Thomas, Karl and Margaretta (Novak) Schuler, Clementine Perritano and Rosie Perritano, Rocky (Peter) Moretta and Mark Moretta, Joseph DeAngelis, and several grand nieces and nephews with whom she shared her love and grace. Theresa was predeceased by her beloved husband Fred Pernice (1974), parents Antonio and Clementina Corelli Moretta, her siblings Joseph DeAngelis, Francesa (Fannie) Houghton, Peter Moretta, Elizabetta (Betty) Perritano, Paul Moretta, Angelina (Angela) Schuler, and a half- brother, Francis Moretta.
For our sweet Aunt Theresa, friends and family are invited to attend a mass to be held on Monday, December 16, 2019 at 12:00 PM at St. Anthony and St. Agnes Church, Utica. There are no calling Hours. Family will receive guests at the conclusion of mass. Burial will take place in Calvary Cemetery. Those wishing to do so may make donations to the Utica Food Pantry.
To plant a tree in memory of Theresa Pernice, please visit Tribute Store
Funeral Mass
12:00 pm
Monday, December 16, 2019
St. Anthony and St. Agnes Church
422 Tilden Ave.
Utica, New York, United States
Donations
Donations may be made to the Utica Food Pantry, P.O. Box 306, Utica, NY 13503
Share Your Memory of
Theresa