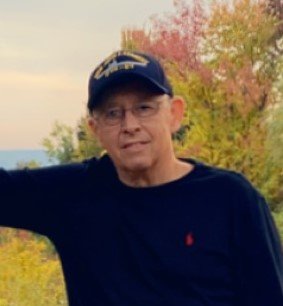 Obituary of Michael G. Woolheater
Michael G. Woolheater, 66, passed away peacefully on March 15th , after a heroic battle with cancer. Michael was born July 8, 1954 to Jean (Woolheater) Bonney. He was raised in Utica, but at 16, he moved to Remsen where he met his high school sweetheart, Laureen. After graduation from Remsen High School, Michael served his country in the United States Navy aboard the USS John F. Kennedy. He then went on to graduate from Mohawk Valley Community College with a degree in Criminal Justice. He spent most of career as a skilled pressman at Canterbury Press before changing careers and becoming a pharmacy technician at Marcy Correctional. A true man of the woods, Michael loved hunting, fishing, kayaking, hiking and boating. But his true passion was music. Michael self-taught himself to play the harmonica and the guitar, but he was mostly known in the community for his harp playing. He would "jam out" at Unity Hall and countless other venues, developing a strong kinship among area musicians. He had an ear for music and could easily blend in with bluegrass, blues, rock or even folk, even if he had never heard the song before. Even though Michael had a lot of passion and zest for life, his true love was for his family. Michael is survived by his beloved wife of 44 years, Laureen B. Woolheater; his daughter, Jessica C. Kokoszki, son-in-law, Jess J. Kokoszki; six brothers and sisters, Patricia (Steve) Miller (his "favorite" sister), Georgieanna (Mark) Brenning, Kelly (Gary) Beauregard, Richard (Angel) Woolheater, Kathleen (Mark) McLoughlin and David (Melissa) Woolheater; in-laws, Kathleen, Colleen (Edwin) Williams and Michael (Renee Migliaccio) Martin and countless nieces and nephews. Michael was predeceased by his mother, Jean (Woolheater) Bonney his mother-in-law, Nancy Boulanger; his niece, Stephanie Excell and nephew Alex Cooley. Michael was the anchor of his family. He kept his family together and told it like it was. His greatest joy was spending daddy/daughter date nights with his daughter, Jessica. Whether is was going to a concert, a Broadway musical or just sitting in front of a fire talking, they always made time for each other. His legacy will live on through memories and music, "if music be the food of love, play on…"-William Shakespeare Those wishing to honor Michael's memory may send a donation to Laureen Woolheater, 10408 Fuller Rd., Remsen, NY 13148. All donations received will be divided between Remsen Central School and Donovan Middle School's music programs. No services will be held at this time. There will be a Celebration of Life over the summer. A special thank you to Colleen and Edwin Williams, who stayed with Michael and Laurie for the past week and helped with his care.
To plant a tree in memory of Michael Woolheater, please visit Tribute Store
Donations
Remsen Central School or Donovan Middle School music Program's.
Share Your Memory of
Michael