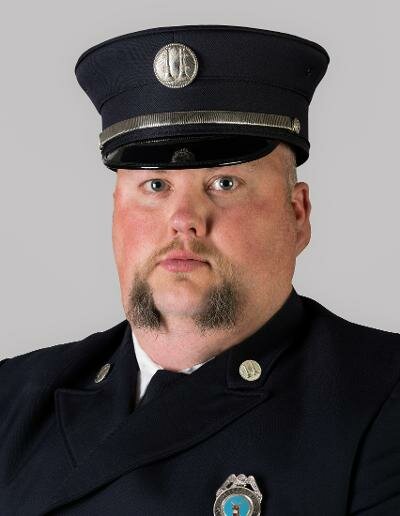 Obituary of Justin Daniel Meine Yourdon
Justin Daniel Meine Yourdon 1983-2022 DEERFIELD-Justin Daniel Meine Yourdon, 38, of Deerfield, NY, passed away on Saturday, July 23, 2022 at Strong Memorial Hospital in Rochester, with his loving family by his side.
Justin was born in Lowville, NY, on September 11, 1983, the son of Gary A. and Cathy Jo (Bush) Yourdon. He was raised in Deerfield, was a graduate of Whitesboro High School Class of 2001, attended Herkimer County Community College and was an Eagle Scout with Deerfield BSA Troop 59. At one time, Justin was married to Chelsea (Wolf) Yourdon and from the union their beautiful son Scotty was born. Justin and his childhood best friend; Scott DeStefanis, both fought debilitating illness and conditions side-by-side. After losing Scotty in 1998, Justin never forgot him and honored and remembered him till the day of his own passing, even by naming his own son after him. For many years, Justin was employed as security EMS with Turning Stone Resort and Casino, and most recently, with Cintas First Aid and Safety. But by far he was proud to dedicate the last 25 years of his life to helping the people of the Deerfield community as a member of the Deerfield Fire Department, where he was recently promoted to Assistant Chief. Justin's life was centered around family, the fire department and its members, but no one was more important to him and inseparable than his cherished son, Scotty, who was the joy of his life.
Justin is survived by his son, Scott "Pippin" Alfonse Meine Yourdon of N. Utica; his father, Gary Yourdon of Deerfield; one sister, Tia Lock of Utica; three brothers and two sisters-in-law, Jason and Celena Yourdon of Gansevoort, NY, Patrick Yourdon and his fiancée Malerie Meredith of Utica and Kevin and Maeve Yourdon of Deerfield; nieces and nephews, Ryan Lockwood, Kiaya Lockwood, Brittany Lockwood, Brady Lockwood, Yten Lock, Finley Yourdon, Cambry Yourdon, Aibrey Yourdon, Hezikai Malloy, Mattais Malloy, Ashary Malloy and Moira Yourdon; Also surviving are aunts, uncles and cousins as well as his brothers and sisters at the Deerfield Fire Department and fire departments throughout the state. He was predeceased by his mother, Cathy Jo; his best friend, Scott DeStefanis; His grandfather, Howard Yourdon, his grandmother Gwendolyn Yourdon, his uncle, Bruce "Spike" Yourdon and his aunt, Gwendolyn Appley.
Assistant Chief Justin Yourdon will answer his final call on Friday, August 5, 2022 at 3pm at the Deerfield Fire Department on Trenton Rd., followed by a celebration of his life at the Bruce "Spike" Yourdon Firefighters Memorial Hall at the Deerfield Fire Department with a brief memorial remembrance ceremony. Justin's family will remember and honor Justin as he wished, with all the good times shared with his family and friends. Please feel free to leave the frowns at the door and bring your smiles and stories inside to share over light refreshments. In lieu of flowers, donations would be appreciated to the Deerfield Fire Department, 5476 Trenton Rd., Utica, NY 13502 in Justin's memory.
Justin's family extends a special thank you to the doctors, nurses and staff at Strong Memorial Hospital in Rochester for the wonderful care you provided to him his entire life. Our heartfelt gratitude is extended to Justin's, and our Deerfield Fire Department family, for the loving support you provided to Justin and his entire family. Your unwavering presence throughout the years, fighting side by side with Justin will forever remain in our hearts.
To send flowers to the family or plant a tree in memory of Justin Yourdon, please visit Tribute Store
Celebration of Life
3:00 pm
Friday, August 5, 2022
Deerfield Fire Department
Bruce "Spike" Yourdon Firefighters Memorial Hall, Trenton Rd.
Deerfield, New York, United States
Memorial Donation
Deerfield Fire Department, 5476 Trenton Rd., Utica, NY 13502
Share Your Memory of
Justin