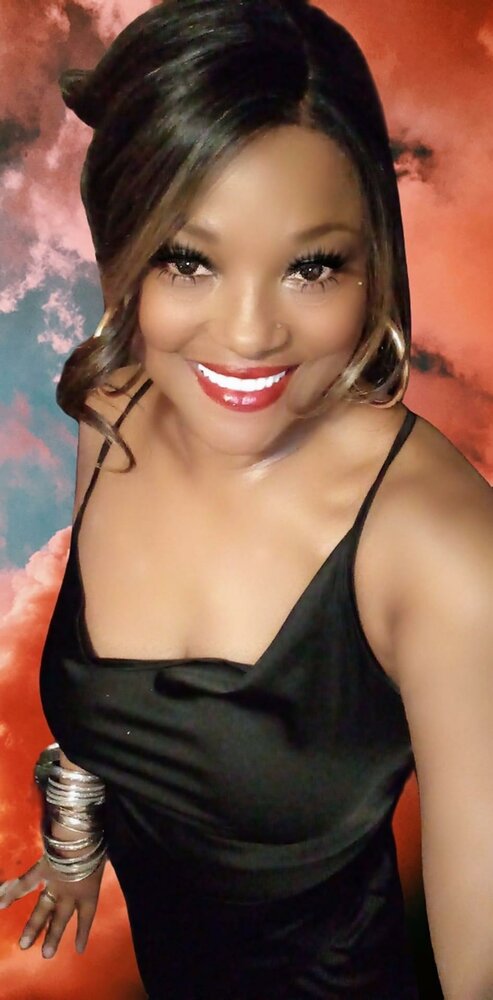 Obituary of Margaret La'von Pearson
Margaret La'von Pearson, age 55, beloved mother, grandma, sister and aunt transitioned unexpectedly but peacefully on Monday, January 30, 2023, in her home filled with love with her daughter Tatiyana and grandchildren Nyla and Legend. Margaret, affectionately known as "Maggie" or by her family as "Betty Lou", was loved immensely by her family.
Born in Utica on July 3, 1967, to the late Willie J. Pearson and Lonnie Bell (Bowens) Pearson. Margaret remained local as she completed her education in Oneida County. She attended Miller School Elementary, Conkling Junior High and graduated with her high school diploma in 1985 from Thomas R. Proctor. Margaret, fiercely passionate about making a better life, attended Madison Oneida BOCES. Applying her hard work and dedication she completed the LPN program in 1995, becoming a Licensed Practical Nurse.
A loving and caring woman with a compassionate heart, she began employment with St. Luke's Nursing Home where she was employed for many years. She was loved by many of the individuals she cared for. Margaret was a hard worker, often working additional shifts and staying extra hours to provide for her daughter. As a young mother, she often cared for her patients while simultaneously caring for her daughter. She was able to provide great care for her patients and assist her daughter with homework, making sure they both received the best from her. Margaret spent some time working for the state of New York which allowed her to continue to do what she loved. She spent her final days employed with The Terrace at Woodland, where there was a mutual love between her and the residents she adored.
Margaret, the baby of the "Pearson 14", followed in the footsteps of her older brothers and sisters attending Hope Chapel A.M.E Zion church where she was baptized as a child. She remained an active member growing up. During her youth, she participated in the Young People's Congress (YPC) and was part of the Utica Community Choir. She was exceptionally intelligent and often intrigued by attending Sunday school. She developed a passion for Sunday school and her heart was rooted and grounded in the Lord.
Growing up, Margaret shared a special bond with her mother Lonnie Bell. She was always a true diva and fashionista, often getting up several hours before she had to be anywhere to ensure her make-up and outfit were top tier. Margaret always stepped out looking like a million bucks. She had a strong social media presence and graciously shared her beauty by posting gorgeous photos of herself. She loved to stay in contact with her family while sharing moments of her life. Many mornings after getting off work, she would send messages to her daughter in South Carolina, reminding her that "God is good" and "to continue to keep mommy in her prayers". Outside of social media, she loved to watch documentaries. She was always intrigued by the historic unfolding of peoples' lives and their stories.
Margaret was the modern day Betty Crocker. Many requested her world famous Lemon pound cake. She ensured her daughters, Jeanay and Tatiyana, knew how to get around the kitchen, teaching both how to bake, fry chicken with a little mustard stating "it adds the right flavor" and she cooked the best spaghetti in town. Her daughters will always remember her as a strong and courageous overcomer who loved them dearly.
Margaret cherished her grandchildren, always checking on them and sending them love. She was present during Nyla's birth where she cut the umbilical cord. She was Nyla's dance partner and Legends nap buddy. Anytime you were around her you would hear her say "my grandkids are my life".
Margaret is survived by "her girls", daughters Jeanay (Torey) Floyd and Tatiyana Turner. Grandchildren Hezekiah Stallings, Elijah Floyd, Nyla Turner and Legend King. Her siblings Charles Pearson, Booker (Priscilla) Pearson, Josephine (Jay) Asbell, John Edward (Geneva) Pearson, Alphonso (Elizabeth) Pearson, Gloria (James) Harris, Audrey Pearson, Arthur (Victoria) Pearson, Lee Andrew Pearson, William Fitzgerald Pearson and Thomas (Deborah) Pearson and a host of nieces, nephews and cousins.
She was preceded in death by her parents Willie James and Lonnie Bell Pearson, Sister Rev. Lonnie Mae Pugh, Brother Christopher Pearson and Special Sister in Law, Jeanine Pearson.
Relatives and friends are respectfully invited to Margaret's celebration of life, on Tuesday, February 7, 2023, at 12:00 noon at Hope Chapel A.M.E Zion Church 751 South St., Utica. Her family will greet visitors from 11:00 a.m. until 12:00 at church prior to the service.
To send flowers to the family or plant a tree in memory of Margaret Pearson, please visit Tribute Store
Visitation
11:00 am - 12:00 pm
Tuesday, February 7, 2023
Hope Chapel A.M.E. Zion Church
751 South St.
Utica, New York, United States
Celebration of Life
12:00 pm
Tuesday, February 7, 2023
Hope Chapel A.M.E. Zion Church
751 South St.
Utica, New York, United States
Share Your Memory of
Margaret