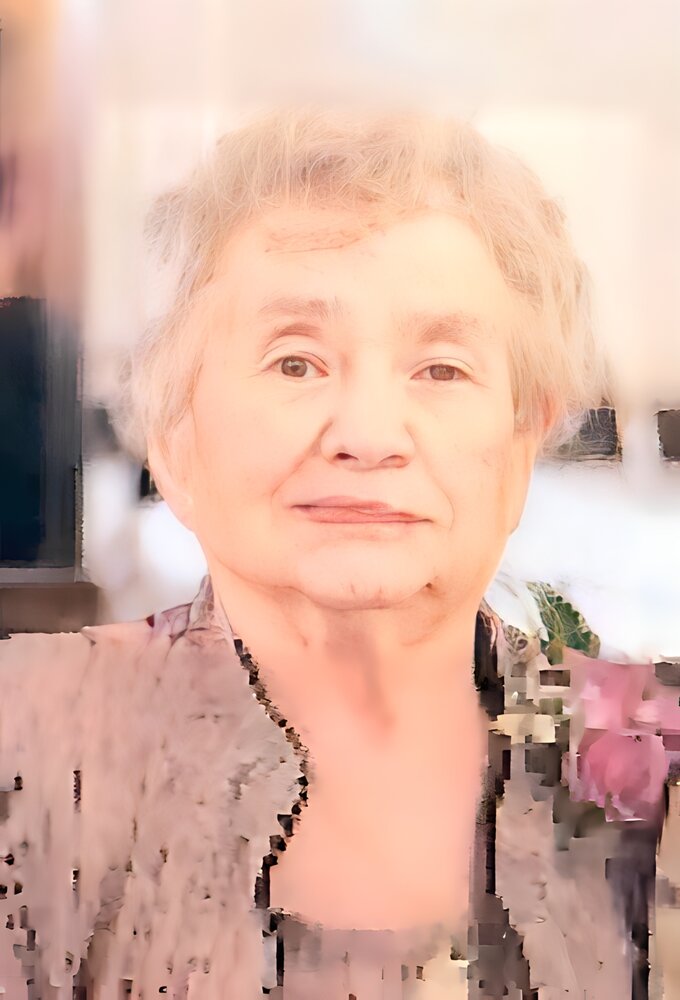 Obituary of Bernadette C. Siuta
Mrs. Bernadette C. "Chick" Siuta, 91, of Utica, passed away on Monday, March 13, 2023, surrounded by family in the home lovingly built by her father and brother.
Bernadette was born in Utica on November 21, 1931, the daughter of the late Thomas and Agnes (Bialas) Mattis. She was raised and educated in Utica where she attended St. Francis de Sales School and graduated from Utica Free Academy. She then attended Utica Memorial Hospital School of Nursing, graduating as a registered nurse. On July 1, 1954, she was united in marriage to Raymond F. Siuta, a blessed union of 64 years until his passing on October 17, 2018.
Bernadette was employed as a dedicated supervisor for over 30 years at Broadacres Nursing Home, Utica, where she attended to the care of the elderly, disabled, and fellow employees, retiring in 1992. She returned to the workforce in 1996 to supervise at the newly constructed St. Luke's Home.
Greater than her professional career, she took pride in being a loving and devoted mother, grandmother and great grandmother. She embraced her role as nurturer by extending her love and caring for her vast number of grandchildren, great grandchildren, and their many friends. She enjoyed and participated in all the holidays, birthdays and celebrations in her welcoming home. She enjoyed spending many happy years with her family at their camp on Kyser Lake. A devout Catholic, parishioner of St. Joseph & St. Patrick Church and a charter member of the Perpetual Adoration Society, she centered her life around God and prayer, giving guidance and encouragement to all her family and their friends and accepting his answers.
Bernadette was loved by all, and will be greatly miss, especially by her four daughters: Ramona (Carl) Scaramuzzino, Christine Miller, Elizabeth (Stephen) Graham, Marguerite Morgan; four sons: Martin Siuta, Daniel (Rosalie) Siuta, Anthony Siuta, and Andrew Siuta; her beloved grandchildren: Raymond (Sharon) Scaramuzzino, Stephen (Maryangela) Scaramuzzino, John (Chelsea) Scaramuzzino, Philip Scaramuzzino, Michael (Renee) Scaramuzzino, Vincent Scaramuzzino, Shari Siuta, Daniel (Tiffanie) Siuta, Joseph (Ashlee) Siuta, Tanya (Geoffrey) Grant, Barbara Miller (Brian), Sandra (Allan) Prescod, David (Kelly) Miller, Richard Miller (Rosie), Dana Miller, Patrick (Kristin) Miller, Christopher Miller (Erin), Amanda Miranda, Curtis (Lindsey) Nare, Elizabeth Morgan, Rebecca (Chancellor) Coyne, Danielle (Eddie) Constantine, Craig Siuta (Brittany), Allyssa McKenna, Rachel (Pavel) Chmunevich, Jessica (Mitch) Grohal, and Delos Thurston; her adored great grandchildren: Leeyah, Joshua, Ashley, Austin, Tressa, Natalie, Sophia, Jack, Emilia, Luke, Christian, Colin, Nicolas, Jacob, Sierra, Logan, Tess, Emmett, Nathan, Tarence, Anthony, Nickolas, Domonique, Nicholas, Andrew, Ryan, Brandyn, Matthew, Caitlyn, Olivia, Allan, Mikaila, Gabriella, Shayla, Alexander, Ashlyn, Aiden, Maximus, Victoria, Julian, Genevieve, Caleb, Alexandra, Rhianna, Addison, Brody, Ava, Chancellor Jr, Wynona, Jason, Kynleigh, Landon, Camilla, Adrianna, Scott, Greyson, and Avery; a sister-in-law: Theresa Belknap; and several nieces and nephews. She was predeceased by two grandsons: Stephen Miller and Todd Siuta; five great grandchildren: Mason, Caroline, Georgia, Nona, and Kellan; two sisters and brothers-in-law: Frances (Albert) Szurley, Pauline (Ronald) Biber; a brother: Daniel Mattis; two sisters-in-law: Galdys Penc and Joan Calhoun; and a son-in-law: Edward Morgan.
We would like to extend our deep gratitude to our friend, Father Joseph Moskal, for his many visits, spiritual support, and blessings he bestowed upon our mother, and to Diane Labaro for the care she provided.
Relatives and friends are respectively invited to attend a Mass of Christian Burial celebrated by Padre Amedeo Guida on Saturday, March 18, 2023, at 10:30 AM from St. Joseph & Patrick Church, 702 Columbia Street, Utica, NY. Visitation will be Friday, March 17, 2023, from 4PM-7PM at Heintz Funeral Service, Inc., 408 Herkimer Road, Utica, NY, 13502, commencing with a Vigil Service offered by Rev. Rafal Dadello. She will be laid to rest in St. Joseph's Cemetery, Yorkville, NY.
Those who wish to make a donation in memory of Mrs. Siuta, may consider Mended Little Hearts of Utica/Mohawk Valley, 1196 State Route 171, Frankfort, NY 13340. Envelopes will be available at the funeral home.
Your shift is over. Until we meet again!
To send flowers to the family or plant a tree in memory of Bernadette Siuta, please visit Tribute Store
Visitation
4:00 pm - 7:00 pm
Friday, March 17, 2023
Heintz Funeral Service Inc. - Herkimer Road
408 Herkimer Road
Utica, New York, United States
315-797-5552
Funeral Mass
10:30 am - 11:15 am
Saturday, March 18, 2023
St. Joseph and St. Patrick Church
702 Columbia St.
Utica, New York, United States
Interment
11:30 am - 12:00 pm
Saturday, March 18, 2023
St. Joseph Cemetery
1427 Champlin Ave.
Yorkville, New York, United States
Share Your Memory of
Bernadette